I have knit so many pairs of longies, shorties, soakers, etc. in the past 5 months. It's GREAT. And I have a huge queue lined up. I've taken on custom work, I've participated in a yarn for knitting efforts swap. I've knitted for friends, for family, and for both of my girls.
On the list for this fall:
1. Longies for Val's daughter, in Laines Magnifique's Retro Metro yarn. Yum.
2. Hudson Hat for Stacey's son.
3. Two sweaters, one pair of shorties (or another sweater) and three pairs of longies for M.
4. Fish hat for my nephew (80% done)
5. Sweater for A (60% done, it's HUGE.)
6. Longies for Erin's daughter in exchange for some interlock pants for M. Maybe I'll ask for bloomers for next summer instead.
I'm so excited to work on each and every one of these projects that it's driving me nuts. All I want to do is knit knit knit.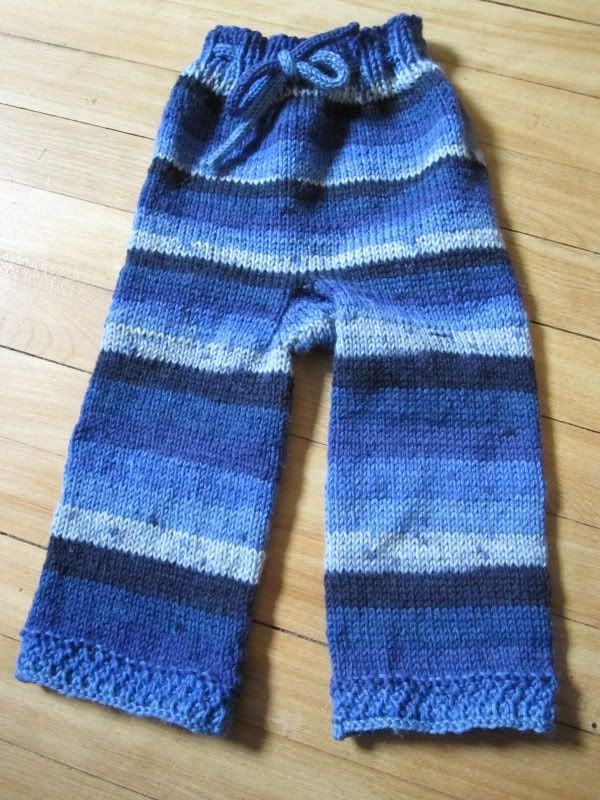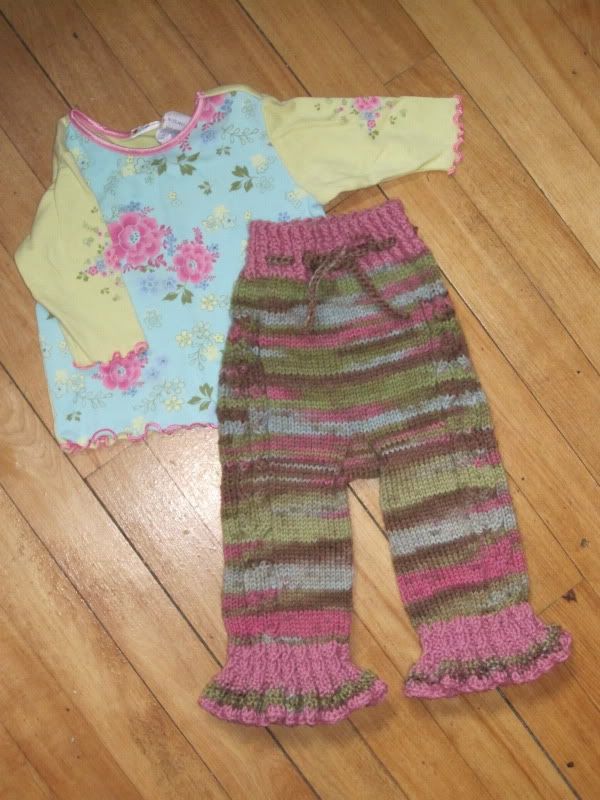 Note to self: For YYMN slots:
Medium longies is base rate, adjust to accommodate smaller or larger sizes, shorties, and capris.
$40 base
ruffles $5
cables $5-10
stripes $5
scrappies $10
non-seed cuffs $3
non-seed, non-standard rib waist $5
pocket $5
I cord waistband FREE